LUX ~ A Medical Spa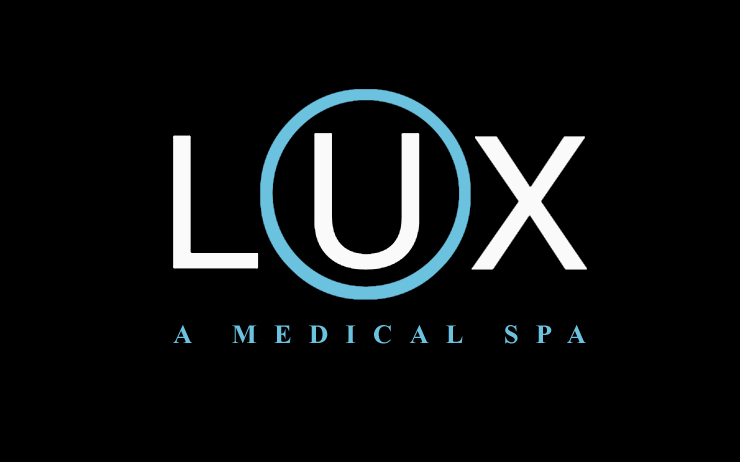 LUX, LLC is proudly owned by Carmen A. Traywick, MD of May River Dermatology, and Frederick G. Weniger, MD, of Weniger Plastic Surgery.
LUX ~ A Medical Spa is located in Bluffton, South Carolina.
The Skin Care Experts, Aestheticians, Physician Assistants, and Physicians believe that medical skin care is the foundation for healthy skin.  We strive to provide patients with a variety of medical skin care options and trust that our products are the best on the market.  To find out what skin care is best for you please contact LUX ~ A Medical Spa at 843-781-6672 to schedule a complimentary consultation.
To learn more about LUX ~ A Medical Spa or to schedule an appointment click here.
---
LUX ~ A Medical Spa
Medical Skin Care
---
LUX Ladies:
Our Board Certified Physician Assistant:
Karen Bouchard, PA-C
Susan Coker, PA-C
Our South Carolina licensed Aesthetician's:
Susan Ciccarelli, L.E.
Shelby Duncan, L.E.
Rebekah Mullin, L.E.
Maggie Silver, L.E.
---
Aesthetic Treatments
Dr. Carmen A. Traywick, and her educated staff work, with each patient to structure an action plan to target each patient's individual concerns.
Non-Surical Fat Reduction CoolSculpting® Non-invasive body contouring FDA-approved for freezing of fat cells.  Areas of the body we treat include the abdomen, arms, bra fat, chin, flanks and love handles, inner & outer thighs.  Learn more about CoolSculpting® by clicking here.
Laser Treatments
SCITON® LASER TREATMENTS provides the widest array of aesthetic and surgical procedures
BROAD BAND LIGHT THERAPY removal of sun damage and pigmentation
MICROLASER PEELS reduction of fine lines, pigmentation & smoothing
DEEP RESURFACING treatment of deep wrinkles
PROFRACTIONAL resurfacing of acne scars with minimal downtime
LASER HAIR REMOVAL for all areas of the face & body
SKIN TYTE reduction of skin laxity
VASCULAR diminishing of spider veins & rosacea
SCITON® Halo Revitalization treats wrinkles, acne scarring, reduces the size of pores and evens out skin complexion
Chemical Peels Obagi® Blue Peel Radiance™, PCA Peel®, ZO 3-Step Peel™
CUSTOMIZED FACIALS & HYDRAFACIALS 
MICRODERMABRASION mechanical skin resurfacing
NEW!  MICRONEEDLING minimally-invasive, skin rejuvenation treatment for fine lines, wrinkles, acne scars, hyperpigmentation, and stretch marks
BOTOX® /  DYSPORT® /  XEOMIN® improves the look of moderate to severe frown lines
Dermal Fillers
Bellafill® is the only dermal filler established safe and effective for the correction of nasolabial folds, or smile lines through 5 years
Juvederm®Hyaluronic Acid filler FDA-approved for treatment of moderate to severe facial wrinkles and
Juvederm® Voluma™ Hyaluronic Acid filler FDA-approved for instant volume in the cheeks and chin
Juvederm® Volbella™ FDA-approved injection used to increase lip fullness and soften the appearance of "smoker's lines" around the mouth
Juvederm® Vollure™ Hyaluronic acid-based dermal filler FDA approved to improve the appearance of moderate to severe facial wrinkles and folds for up to 18 months
Restylane® Hyaluronic Acid filler FDA-approved for treatment of moderate to severe facial wrinkles and folds
Restylane® Silk First and only FDA-approved filler specifically designed for subtle lip enhancements.
Restylane® Lyft First and only FDA-approved hyaluronic acid gel injection filler indicated to provide fullness to cheeks
Restylane®Refyne Hyaluronic acid-based dermal filler designed to improve the appearance of laugh lines like nasolabial folds and marionette lines for up to one year
Restylane®Defyne Hyaluronic acid-based dermal filler is used to fill in nasolabial folds, improve the appearance of marionette lines and other mild to moderate facial lines and wrinkles, and restore volume to the lower face and mouth areas
Radiesse® Calcium based filler FDA-approved for subdermal implantation for the correction of moderate to severe facial wrinkles and folds
Sculptra™ poly-L-latic acid filler FDA-approved for loss of volume in the face and cheeks due to weight loss or aging
Kybella® is a FDA-approved procedure designed to remove extra fat below the chin, commonly known as a "double chin."